Day 3: Financing for Digital Transformation
Outside public administration's offices there is a whole world subject, whether actively or passively, to one of the most pervasive shifts of our era. Digital transformation does not stop to governmental services – it crosses the boundaries of governmental buildings to affect work, education, healthcare. Logically, decision-makers are called to embed the digital component across-the-board, to enable a mainstreaming of the topic in the economy and society as a whole.
Seeking funding and pursuing diverse forms of institutional cooperation becomes a key element of successful development. How to shape these partnerships both at the national and international levels is the main focus of Day 3 of this year's e-Governance Conference. While country opinions chime in from the United Kingdom, Aruba, and Andorra, we take a look at financing for digital transformation with speakers Amani Abou-Zeid, Urmas Reinsalu, and Matti Maasikas.
Opportunities and Challenges of Digitalization in the Time of COVID-19
Despite the undeniable and widespread difficulties, the current pandemic crisis brought digitalization into the spotlight. Shifting from a value-addition element to basic necessity, in this renewed context, countries can find an opportunity to reinvent business and public service models alike. Amani Abou-Zeid, Commissioner for Infrastructure, Energy, ICT and Tourism at the African Union, highlights how digital transformation is set to propel Africa's socio-economic development.
Innovation and digitalization are already contributing to creating jobs and addressing poverty. Moreover, by facilitating the delivery of goods and services, the two are becoming salient elements of the African Union's strategy towards narrowing inequality gaps across the continent. As the Commissioner points out, digitalization witnesses now a shift in scope – "from posterity agenda to survival theme."
The advantages of digital transformation in developing countries, Amani Abou-Zeid says, can be particularly impactful in education, healthcare, digital payments. That is why the African Union Summit has approved a Digital Transformation Strategy for Africa for the next decade just earlier this year in Addis Abeba, in February. However, the future depends on how governments and societies, together, respond to the aftermath of the current economic crisis. Supporting ICT stakeholders and the private sector, from an institutional perspective, can be particularly fruitful to this end, Abou-Zeid says.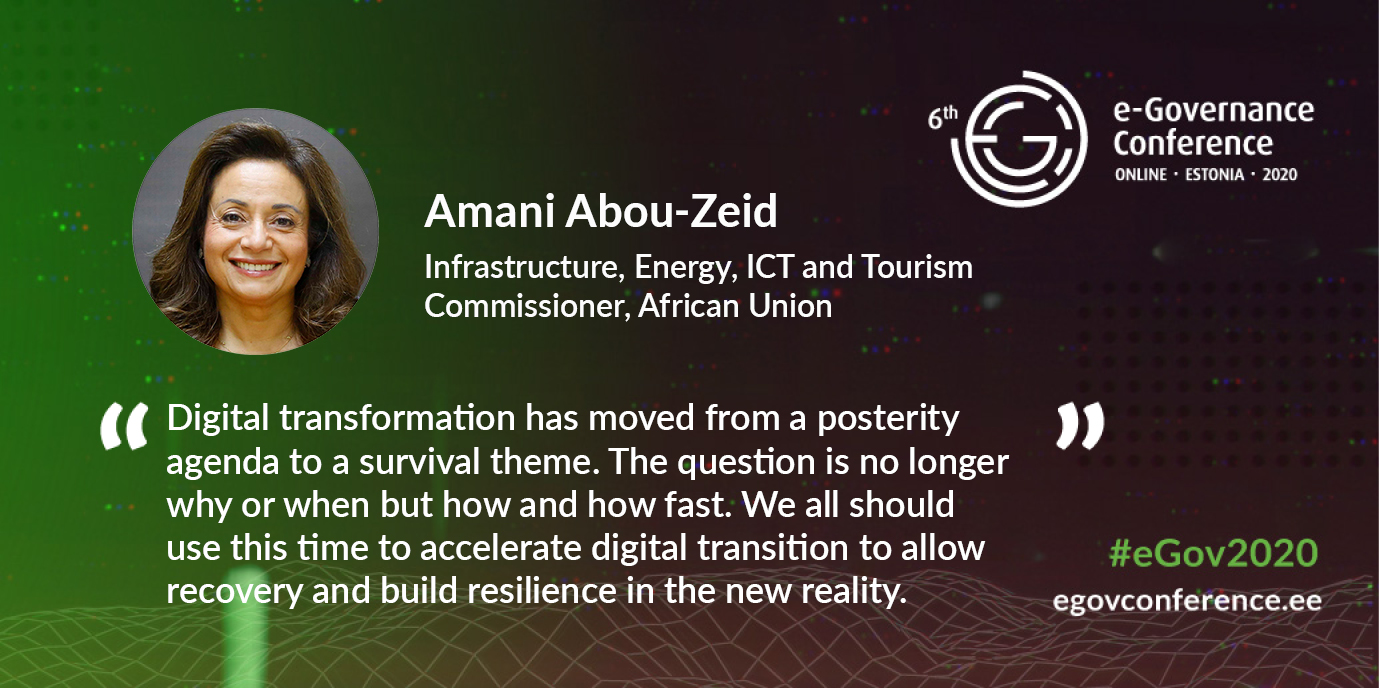 New Partnerships for Digital Development
Estonia's Minister of Foreign Affairs, Urmas Reinsalu, salutes this year's e-Governance Conference as the perfect opportunity to discuss challenges in these trying times. To him, it is clear that digital transformation can improve countries' total resilience, building stronger societies that can withstand social, economic, and political emergencies.
This is true across continents and clusters of nations. From advanced industrialized democracies, to countries now working on sustainable development goals, everyone should keep an eye on how digitalization can be of great help. But only together, with a coordinated global approach to making sense of the digital transition, a comprehensive digital transformation of society can take place.
Reinsalu highlights four points that are set to be crucial to this end. First, digitalization needs to become an integral part of any development aid programme. Secondly, multi-donor cooperation should be pursued from the earliest stages of digital projects, to pool and reap the benefits of available resources and know-how. Then, roadmaps and action plans need to be based on a clear vision that accounts for each country's institutional capacity. Lastly, a fundamental task will be to improve the digital skills and literacy of the people involved, makers and end-users, by mainstreaming high-quality ICT education.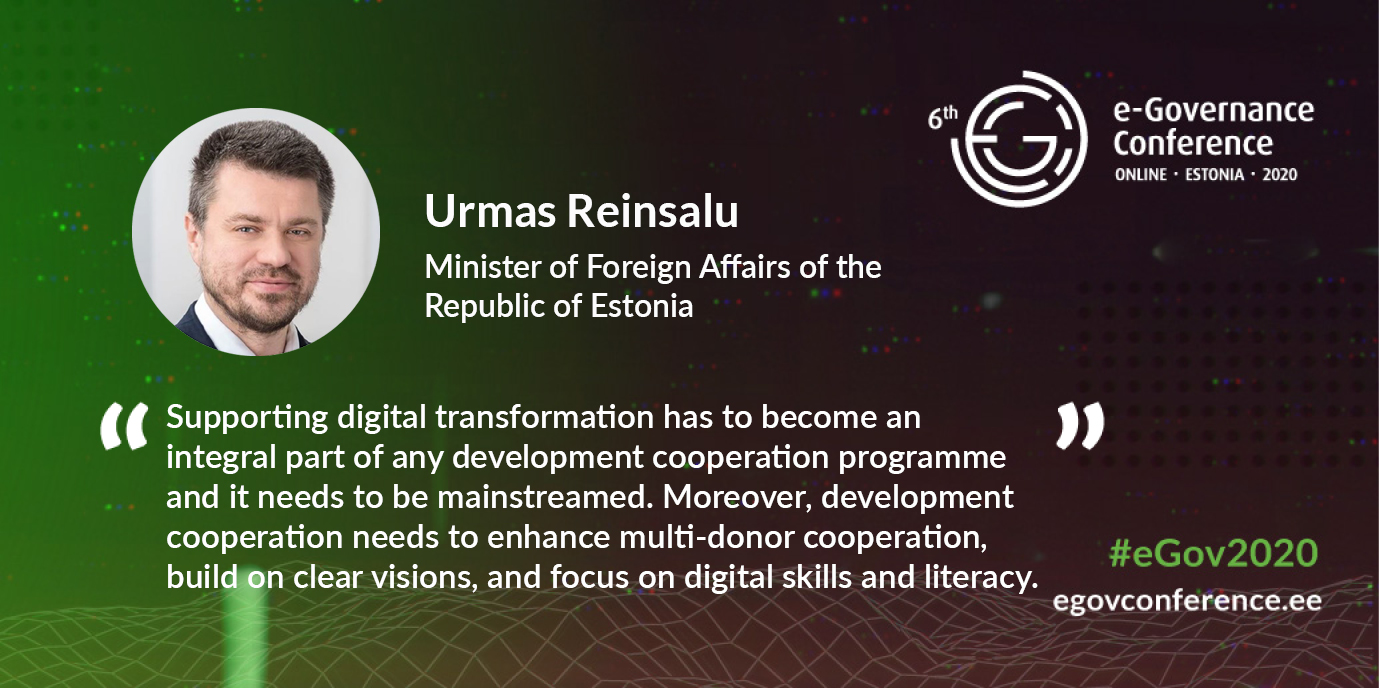 EU Support for Digital Transformation. An Example from Ukraine
One of the brightest and most successful examples of European support to digitalization initiatives, at the country level, certainly comes from Ukraine. In Kyiv, going digital has been regarded as a matter of national interest, and adopted as a horizontal theme across the reform agenda. Matti Maasikas, European Union Ambassador to Ukraine, clearly sees the effort the country undertook in embedding the digital component into its general vision.
Ukraine, Maasikas says, has one of the largest digital markets among the Eastern Partnership countries. To mobilize this potential, the EU supported projects aimed to integrate the digital economy value chain with human capital development. From modernizing the public administration to generating distributed socio-economic returns, programmes of international cooperation focused on decentralization, justice, better public services, transparency, and efficiency.
However, the role of the EU does not stop with drafting strategies and providing financial support, Maasikas explains. The U-LEAD with Europe programme, for example, allows recipient countries to rely on the knowledge and best practices from other European states to speed up digital transformation. e-Governance Academy itself has been part of a consortium within the same initiative, actively participating in the improvement of interoperability and public service delivery for local governments in Ukraine. For the EU, these projects are the sign of a renewed commitment towards partner countries. For Ukraine, it is a great chance to present itself as a virtuous example of the opportunities opened up by fruitful international cooperation and appropriate funding.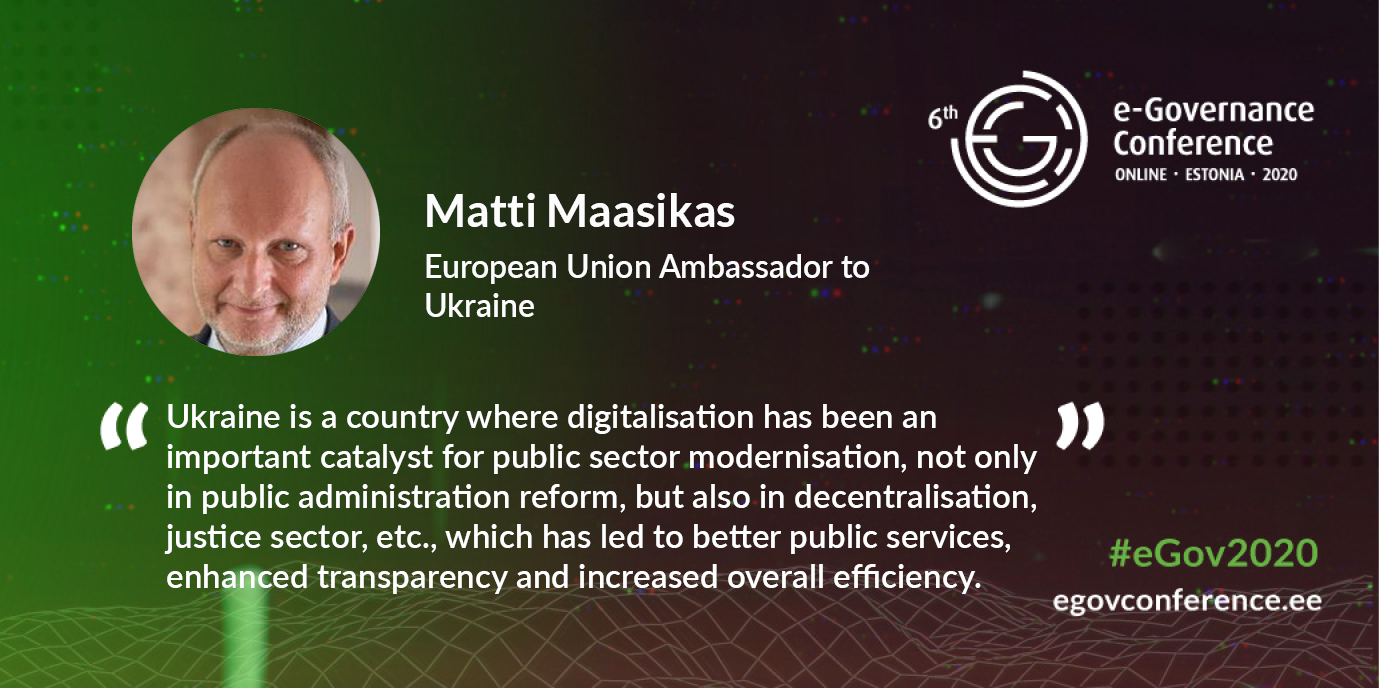 Live Discussion: Digital 4 Development – from Vision to Action
Closing the third day of this e-Governance Conference, Kadi Metsandi from Estonia's Ministry of Foreign Affairs moderated a panel discussion with Paolo Ciccarelli, Michael Onyango, Jan Schwaab, and Jean Van Wetter. But first, we asked our Conference attendees which areas of digital transformation should be financed first in your country. The responses, interestingly enough, blend perfectly with the panelists' take on financing international cooperation projects incorporating a digital component.
The issue with discussing the financing of digital development, indeed, comes down also to prioritizing the lines of action that should be undertaken. Naturally, these vary from country to country. Our poll showed that respondents gave quite diverse feedback, with 28% of them indicating governmental infrastructure, 18% cybersecurity, 16% digital skills for citizens and public officials, 16% the development of public services, and 11% choosing connectivity.
It is almost self-evident that digitalization needs to be a salient, transversal feature of any initiative of sustainable development. As Van Wetter points out, this assumption is as valid for African nations as for European countries. Interacting with Michael Onyango, National Consultant to the UNDP in Kenya, it emerged how digital divides could be a new cleavage that sets societies apart. That is why digital transformation should be framed in a broader move towards closing gaps between social groups within a country, from skills and education to economic opportunities, all enabled by widespread and accessible connectivity.
Such attention to digital transformation is emphasized also by Paolo Ciccarelli, Head of Unit for Cities, Local Authorities, Digitalisation, and Infrastructures at the European Commission. In the next six years, the Commission will be focusing on enhancing policy regulations and initiatives both in Europe and around the world. Promoting a human-centric approach to digital transformation is crucial, he outlines, and that is exemplified by the Commission's target to making it a guiding principle of its work on the topic.
Jan Schwaab, Head of the Digital Transformation in Africa unit at GIZ, emphasized the need for deeper collaboration between countries and with the private sector. "Dealing with COVID-19 needs a lot more resilience and diversity. GIZ would like to see more new coalitions such as Digital4Development, more focus on diversity of the economy, and scaling that is aligned with Member States and the private sector," Schwaab concluded.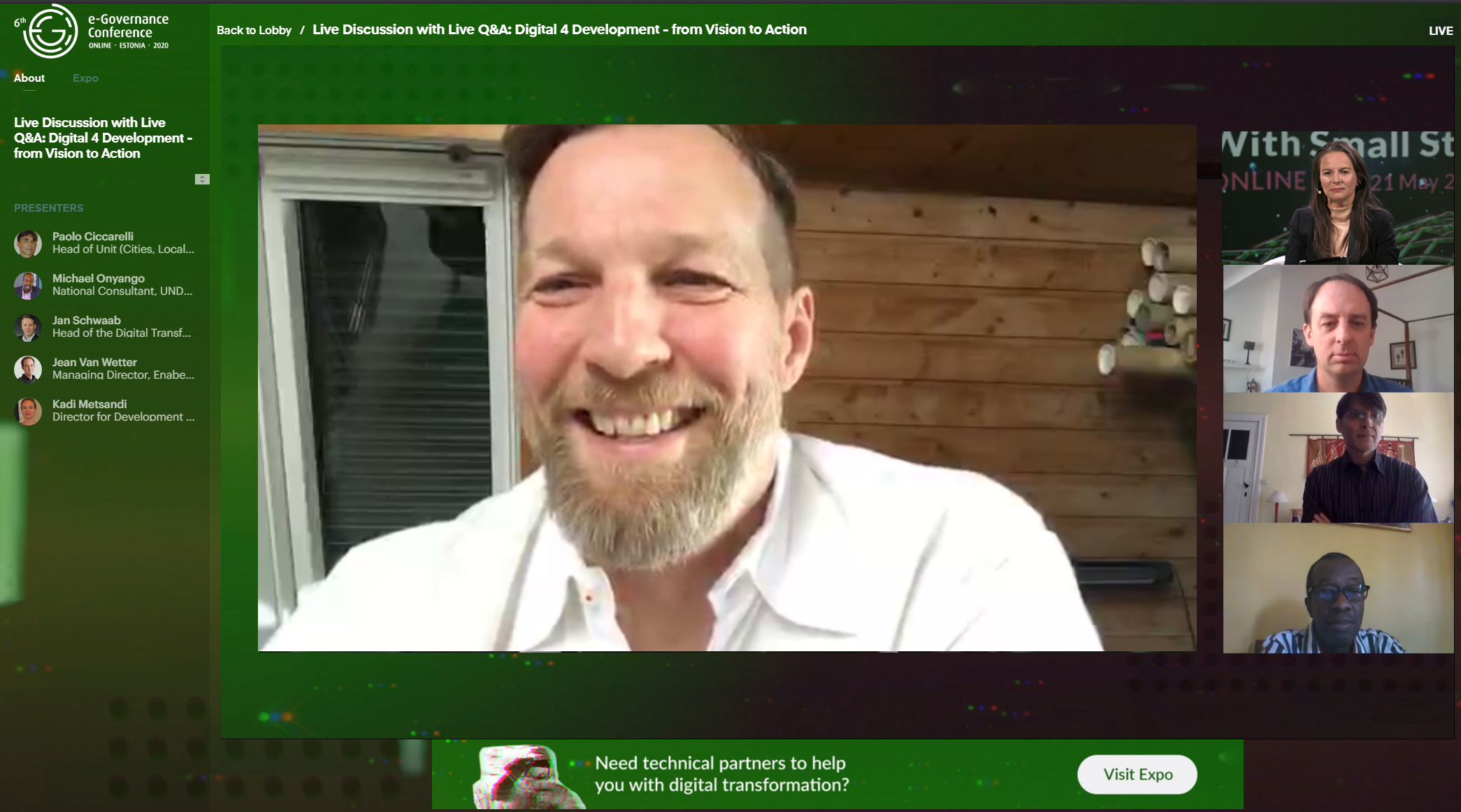 The e-Governance Conference is an annual event aimed at international digital development cooperation. It has been organised by the e-Governance Academy (eGA) in cooperation with the Estonian Ministry of Foreign Affairs since 2015. This year, it takes place online. The event provides participants with a unique opportunity to discuss governments' current challenges in helping citizens to manage their lives and businesses online. 
The conference is supported by the Ministry of Foreign Affairs, the Swedish Government, the U-LEAD with Europe program, the Ministry of Economic Affairs and Communications, the City of Tallinn, Intel, Google and Microsoft.